Visual Scheduler for Production, Jobs and Service by Netronic
---
Visual Production Scheduler for Microsoft Dynamics NAV or Microsoft Dynamics 365 Business Central
The Visual Production Scheduler (VPS) is an add-on that fully integrates into the manufacturing module of Microsoft Dynamics NAV or Microsoft Dynamics 365 Business Central. The VPS provides the user with an interactive visual production plan to better deal with production orders and capacities and to quickly react to any unplanned incident on the shop floor.
It visualizes your manufacturing schedule and enables to quickly react to unexpected incidents via intuitive drag & drop.
Better Understanding: See production orders, routings, dependencies, due dates, resource workloads and bottlenecks at one glance. All graphs are interactive, so that you can take corrective actions with simple mouse clicks immediately.
Increased Operational Agility: This transparency yields operational agility and enables NAV users to quickly react when thing go unplanned. As result, capacities are better utilized, delivery time commitments are stronger and customer satisfaction increases.
Shortest Return on Investment: What is really intriguing: users do not need extensive training to work with the Visual Production Scheduler, and it is not required to invest into data quality. Hence, customers can start immediately after setting up the program.
Enhance NAV or 365 BC With A Visual Production Schedule: Have a look at the video to see how the Visual Production Scheduler for Microsoft Dynamics NAV or Microsoft Dynamics 365 Business Central turns time- and resource-oriented planning data into an actionable schedule. Ready-to-go in a few minutes.
Get deeper insights into the Visual Production Scheduler and learn how the add-in helps you bolster your existing Dynamics solution. Request us for a live demo, in which we cover all add-ins of our Visual Scheduling Suite for Dynamics NAV or Dynamics 365 Business Central.
What you'll get:
See Gantt add-ins in action
Both introductory and advanced-level information of Visual Production Scheduler, Visual Jobs Scheduler and Visual Service Scheduler.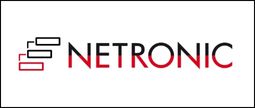 Call now
for free consultation
: 91-651-2331882
Mail now
free consultation
: info@samadhanindia.com
For ERP Solution
The range of services include software license sale, implementation services which includes training and support on the ERP solutions