SAP Cloud for Social Engagement
---
Business success requires a "social media command center" with the right tools to do more than just listen. Your customers want to interact with you via social media today.
Customers trust their peers the most.
Know what they're saying and influence it positively.
Customers expect you to be listening.
Engage with them on their terms to drive satisfaction.
Unreported problems are worst kind of problems.
Learn of problems and take proactive action.
The Social Media Action Plan
Filter out the noise.
Know more than their twitter handle.
Leverage your experts.
Engage quickly & consistently.
Measure your results.
What's so special about SAP Social OnDemand?
Complete Customer Profile
Social Profile
Klout Score
CRM Customer Details
Multi-Channel
Social Media (twitter & Facebook)
Email
Chat
Phone
Automation
Monitoring
Routing Rules
Tagging
Prioritization
Knowledgebase
Connect to an existing marketing repository
Pre-defined Communication Templates
Product inquiry response, risk management, etc.
Drive consistent responses across team members
Rich Analytics
Individual Effectiveness
Team Effectiveness
Topic Trending
Collaboration
Feeds & Followers
Cross-departmental
Integration
Native integration with SAP Social Media Analytics, SAP CRM, SAP Sales OnDemand, SAP Service OnDemand, and SAP JAM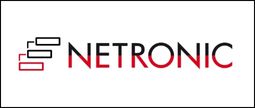 Call now
for free consultation
: 91-651-2331882
Mail now
free consultation
: info@samadhanindia.com
For ERP Solution
The range of services include software license sale, implementation services which includes training and support on the ERP solutions