Service OnDemand, is one of the front-runner CRM application for Large Enterprise OnDemand. It is a new and dynamic product for customer service professionals to resolve customer issues via Social Media (Facebook, Twitter…), Email, Chat and Phone channels. The product includes unique features like Social Monitoring & Analysis, Enhanced Customer Profile with Social Data, Contextual content to help agents solve customers' issues and Collaboration without Boundaries.
Intuitive Service Ticketing Solution across Multiple Channels
Features and Benefits
Multi-channel service ticketing offers unified agent experience across e-mail, web, chat, phone
E-mail response management captures complete conversation history at one single place and maximizes agent efficiency
Routing and escalation rules ensure that cases are always handled by the right person
In-Context Social Collaboration Across Your Enterprise
Features and Benefits
Use integrated Feed for instant, efficient collaboration across your entire enterprise
Crowdsource and share service best practices, relevant information in context of accounts and service requests
Plan and prepare for customer interactions more effectively
Connect with the extended team including sales staff who are on the road with support for mobile devices
Share relevant knowledge to support resolution efforts
Solution Finder with Knowledge Base Integration
Features and Benefits
Leverage existing knowledge base content to respond intelligently and consistently in real-time
Increase productivity with automatic recommendations within embedded UI placement
Take advantage of the collective team memory by surfacing similar tickets
Easily share content with customers
Insightful Service Analytics
Features and Benefits
Track real-time service performance with pre-built dashboards
Readily use embedded reports to track response times, handle times, priority and escalation trends
Dig deeper into data using Microsoft Excel add-in
Gain greater insight through integrated access to analyses done with SAP Business Warehouse
Personalization and Productivity
Features and Benefits
Drive rapid adoption via consumer-grade user experience
Access all information you need quickly–available at a glance via Feed, Search, People, Navigation
Improve efficiency with quick-create and short-cut capabilities
Use the Shelf to quickly find personalized tagged and flagged items
Tailor experience to fit your service agents' needs with easy to implement field extensibility and re-labeling
Run in your local language (English, German, French, Spanish, Portuguese and Italian supported)
Native SAP ERP Integration
Features and Benefits
Provides additional context about customer such as Recent Orders
Synchronization of master data (customers, contacts, products) ensures consistency
Task Management and Productivity
Features and Benefits
Easily assign and track activities required to get to resolution
Increase productivity with convenient access to Service OnDemand customer information and productivity features within Outlook
Automatically sync tasks bi-directionally – no double data entry
Support for Survey Integration
Features and Benefits
Understand customer impact with available APIs for integrating third part survey functionality with automation and formatted templates emails
Realize full flexibility for survey triggers via Customer OnDemand Studio
Support for Multiple Communication Channels
Features and Benefits
Available partner chat to facilitate real-time customer interactions with automatic transcription.
Available portal API to empower customers with self-serve system access while reducing cost to serve.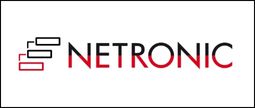 Call now
for free consultation
: 91-651-2331882
Mail now
free consultation
: info@samadhanindia.com
For ERP Solution
The range of services include software license sale, implementation services which includes training and support on the ERP solutions