LS Retail based on Microsoft Dynamics Nav or Microsoft Dynamics 365 Business Central

It is suited for a variety of vertical industries like Fashion, Electronics, Food/Grocery, Furniture, Specialty, and many more. Continued customer driven enhancements in LS Nav brings more retail benefits and continued improvement of functionalities. Since LS Nav is built on Microsoft Dynamics NAV, the POS, back office and head office all use the same application. This makes it possible to track individual transactions from the POS to the General Ledger, which maximizes your business value. It also means that the users have access to other parts of the Microsoft Dynamics NAV application, such as Finance, Sales and Marketing, Warehousing and Service.
LS Nav is Built on Microsoft Dynamics NAV and Covers Point of Sale (POS) to Back – and Head Office Functionality
The Point of sale system can be used with both keyboard and touch screen equipment, and offers features that make sales transactions easy to set up, manage and process for any retail business. The POS sets new standards for speed, ease-of-use and error-free processing of retail sales. It is a fast, dependable and powerful POS application with a graphic user interface, working online, or offline for optimal resilience with the online benefits in place at all times.
InStore Management
LS Nav includes powerful back office functionality both in the store and at the head office. It gives the store manager total control of activities within the store and manages the replication of data between the POS terminals, back office and head office. The InStore Management functionality is also replicated at the Head Office allowing decisions to be executed without delay.
Mobile Solutions
Equip the sales associate with a mobile POS, providing personalized customer service when assisting on the shop floor. View customer offers, coupons, interests, shopping history along with item details and availability and close the sale on the spot without having to go to the cash register.
Member Management
The Member Management functionality includes Loyalty, Offers and Coupons. It makes it easy for organizations to collect powerful information about the customers, collect sales data while benefitting from their previous purchases, for instance within club-schemes. If the customer benefits enough by joining a well-defined club, retailers that offer the member management functionality will collect important data about the behavior and interests of the customer and target the customer in the most effective way.
LS Nav Offers Powerful Price and Sales Mechanism
LS NAV offers several tools for effective sales and price management. The pricing mechanism in LS NAV is built on the price structure of Microsoft Dynamics NAV. Items can have multiple prices that are valid on different dates or periods, or on different tender types. Different stores, customers or both can enjoy different prices, and these are just a few of the options available.
Replenishment
LS Retail includes merchandising and replenishment functionality to support retail managers in the efficient management of their retail business. Size, color and style data (where applicable) on individual items, product groups or item categories is used to create Stock profiles. This is combined in a simple matrix with store, store groups and store type profiles to calculate the optimum stock replenishment.
Fast Performance and High Return on Investment
The Allocation Plan functionality is a powerful tool to prepare a season, preplan purchasing and how to distribute retail items. It supports the buyer in:
Planning the buying process
Allocating planned quantity
Allocating to stores and customers
Planning buffer quantity
Two different methods are used for allocation. The first is Distribute, which is a top-down method where the total quantity is decided and calculated down to each store. The second is Defined, where the user defines pattern quantities for each distribution group, for instance size and color combinations. Allocation Plan can then create Purchase, Transfer and Sales Orders according to the plan. Buyer's Push and Cross Docking support the same user interface and process as the Allocation Plan.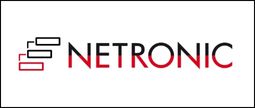 Call now
for free consultation
: 91-651-2331882
Mail now
free consultation
: info@samadhanindia.com
For ERP Solution
The range of services include software license sale, implementation services which includes training and support on the ERP solutions