Fast, Flexible Financial and Business Reporting Inside of Excel
Jet Reports allows you to get all the operational data you need from Microsoft Dynamics NAV / Dynamics 365 Business Central, in the format that works for you. Any report – exactly the way you want it, no matter where you are. From advanced business reports to sophisticated financial statements,there is no exporting, no copying and pasting, and no programming, ever.
Eliminate errors
Pull any data directly into Excel
No manual exporting, no copy and pasting
Begin using and building reports immediately
Always have the answers
Drill-down on the numbers directly from Excel
Access and run reports from anywhere on the web
with the Jet Hub
Get maximized reporting speed, power and flexibility
Using Jet Reports, you can select the fields you want from any of the tables or views in your database and build reports quickly using a simple interface inside Excel. Take advantage of Excel's tremendous capabilities to add charts, Pivot Tables, and custom formatting to build stunning reports.
Access and run reports from anywhere on the web with the Jet Hub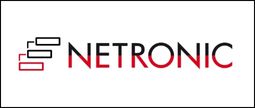 Call now
for free consultation
: 91-651-2331882
Mail now
free consultation
: info@samadhanindia.com
For ERP Solution
The range of services include software license sale, implementation services which includes training and support on the ERP solutions