We invite you to join hands with us and share your expertise through Samadhan's partnership program and scale up your business and earn profits. Combined with our unmatched resources, rewarding partnership program and your market experience, we could together provide your customers with advanced industry specific ERP solutions based on Microsoft Dynamics platform.
Our teams of developers work in close coordination with stake holders to solve complex business problems of your customers through fully functional business applications. Partnership Program at Samadhan would provide you with opportunities to work on local interfaces, lead generation, resources for implementation and support of our solutions, while we focus on software design, development and customer support.
We maintain a very pragmatic, professional and practical approach towards this partnership. We strive towards delivering excellence with the aim of satisfying the customers by providing them solutions to their business problems.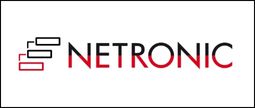 Call now
for free consultation
: 91-651-2331882
Mail now
free consultation
: info@samadhanindia.com
For ERP Solution
The range of services include software license sale, implementation services which includes training and support on the ERP solutions