Samadhan, A unit of RITC Pvt. Ltd. is in information technology space since 1989.
Samadhan is a turnkey ERP solution provider. It works primarily with SAP and Microsoft Dynamics suite of products to deliver specific solutions to its clients. The range of services include software license sale, implementation services which includes training and support on the ERP solutions.
Samadhan works with its partners in SAP and Microsoft ecosystem and outside to complement it's offering to meet the requirements of its customers comprehensively.
Samadhan has a rich repertoire of ready to deploy solutions in many domains. These solutions have been first developed and stabilized for our clients and then generalized for industry usage. The solutions have imbibed deep business practices of the industry and hence save enormous time. The return on investment also comes in much quicker.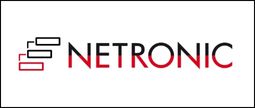 Call now
for free consultation
: 91-651-2331882
Mail now
free consultation
: info@samadhanindia.com
For ERP Solution
The range of services include software license sale, implementation services which includes training and support on the ERP solutions