ERPower on Cloud – a Samadhan-Sysfore initiative
Integrated Industry solution (ERP) on subscription basis for SMEs, powered by Microsoft Dynamics Nav and Windows Azure
Samadhan , a specialist Microsoft Dynamics NAV Solution Partner has been delivering ERP solutions to varied industries for the last 12 years, enabling small and medium businesses in gaining control, improving margins and driving growth.
In a recent agreement signed with Sysfore , a leading Azure Circle Partner, the two companies have decided to work together to address the SME market with industry-specific ERP solutions, that will be delivered on the Windows Azure Cloud Platform on a subscription model.
"Samadhan's rich experience on ERP consulting to varied businesses, coupled with our ability to convert that understanding to industry solution sets on Microsoft Dynamics NAV has helped our customers reap rich dividends in their respective businesses. We now feel this expertise can benefit a larger number of organizations, whom we intend to reach out to, with this partnership. Providing our expertise and proven solutions on a subscription basis is the route we want to use for this. We are calling this "ERPower on Cloud – a Samadhan – Sysfore initiative." mentioned Mr. Manoj Tiwari, Director Samadhan.
Clarifying on how Sysfore adds value to "ERPower on Cloud- a Samadhan – Sysfore initiative", Mr. Ajith George, mentioned "There is a compelling need for a robust, appropriately customized, world-class ERP solution set for small and medium businesses that can be offered on well managed, industry-leading infrastructure, that can run multitude of organizations in an optimal and uncompromising manner. It requires a totally different level of skill and technology. Windows Azure, Microsoft's leading-edge cloud platform and infrastructure is most suitable to address the needs of such initiatives. Sysfore brings a total understanding of the Windows Azure platform and infrastructure and offers an excellent team of consultants to ensure a 24*7 delightful customer experience."
Samadhan and Sysfore, both leading partners in the Microsoft Partner Network in their respective specializations, are together going to script a road map to ensure that a large numbers of SMEs are able to reap rich benefits in using the cost effective industry solutions. Customers gain greatly from a partnership that reduces complexity, time to market and helps them focus on their core operations so they can excel in their businesses by gaining control, agility and increased margins, which can then be used to fuel a controlled and profitable growth for them.
In the first phase, two industry solutions mapped on Microsoft Dynamics NAV are being launched together under "ERPowering SME" initiative. One solution is an offering for the Leather Goods Export Industry (Leather Samadhan) and the other for Corrugated Box Manufacturers (Corrugated Samadhan).
Contact Us For more information or call our consultant at +91-9204066516.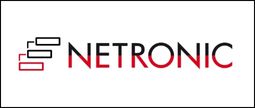 Call now
for free consultation
: 91-651-2331882
Mail now
free consultation
: info@samadhanindia.com
For ERP Solution
The range of services include software license sale, implementation services which includes training and support on the ERP solutions