Any organization or community can only function successfully in the longer term if its members subscribe to a common set of values. Companies like ours are no exception. At Samadhan, our Vision and Mission Statements are our creed for realizing our aspirations.
Mission
Our mission is to help organizations excel and transcend their potential through world-class technology, tools and methodologies. Our values are integrity, service and cohesive team work to deliver values to all our customers and all stakeholders.
Vision
To be a preferred partner to organizations to help them adapt appropriate and state of the art technologies to meet day to day challenges.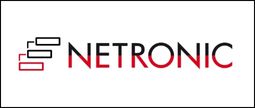 Call now
for free consultation
: 91-651-2331882
Mail now
free consultation
: info@samadhanindia.com
For ERP Solution
The range of services include software license sale, implementation services which includes training and support on the ERP solutions