Microsoft Dynamics NAV Support Services
---
Get more out of your existing Microsoft Dynamics NAV deployment through our offerings
Post Implementation support: A predictable and responsive assistance to your users and system administrators is provided by us. Samadhan Support System (SSS) is a ticket-based support management module created in Microsoft Dynamics NAV in use at Samadhan, to ensure that each issue is logged-in, attended to, closed only after the confirmation from you ensures that ERP is smoothly used in your organization.
Apart from addressing issues faced we also take up specific customizations and new report creation to ensure that the solution keeps pace with the changing needs of your organization.
We have a practice of monthly reporting to you on the support activities. What got solved, what is not, how much time was used in the month, how much is the balance hours left out of your support hours bought are reported and reviewed every month.
Solution Enhancements: We offer add-on solutions to plugin additional functionalities to your existing solutions. These are generic Microsoft Certified solutions which are still open to adaptation by us to suit your specific requirements.
Plant Maintenance: To manage the preventive and breakdown maintenance along with the spares
Quality Control: To manage the quality for raw material, work in process and finished good.
HR and Payroll: Basic HR functions and full cycle of payroll process including statutory reporting
Netronic: To get GANTT view of production orders and machine/work centers.
Easy Security: Detailed view and access management for users
Business Intelligence: To understand the trends graphically and identify actions
Zeta Docs – Document Management
Agni Link – CAD ERP Integration
Customer and Vendor Portals: To integrate your supply chain partners to your ERP
Mobile App : To give a mobile ready interface to your supply chain partners
Version Upgrade: Upgrade your current version to the latest one to take advantage of the new features added into newer versions. We upgrade your solution with data and with minimum interruption of operations.
Reasons to choose Samadhan as your New Microsoft Partner;
Support plans that can be tailored to your needs
Personalized approach for each customer that we serve
We even advice our clients for a non-support related queries
Microsoft certified consultant with implementation experience
Free Live Demo of our Microsoft Dynamics add-ons to support customers
Samadhan Support System (SSS) Online portal to review resolutions of all your closed, open and WIP cases
Fast turnaround times
Microsoft Dynamics Support Services
Samadhan offers an array of support services for Microsoft Dynamics NAV or Microsoft Dynamics 365 Business Central. Samadhan Support System (SSS) facilities consists of a dedicated team of full time support consultants, that provide excellent customer support services. Our current business is built upon maintaining excellent long-term relationships with our clients. We have a high caliber support and implementation consultants experienced in different segment of industries such as Manufacturing, Trading, Retail and BFSI etc.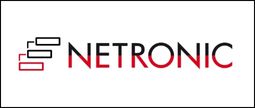 Call now
for free consultation
: 91-651-2331882
Mail now
free consultation
: info@samadhanindia.com
For ERP Solution
The range of services include software license sale, implementation services which includes training and support on the ERP solutions