SAP Social Media Analytics by NetBase
---
Turn massive volumes of unstructured social media data into meaningful insights – with SAP Social Media Analytics by NetBase. This cloud-based solution can help you quantify net sentiment with a sophisticated natural language processing engine – and correlate changes in customer opinion with campaigns, promotions, news, and other events.
The Value of SAP Social Media Analytics
Accurate – Assess not just sentiment, but also analyzes emotions, behaviors, and passion
Real-Time – Sentiment analysis of the social web at Google speed
Understanding – Natural Language Processing (NLP) extracts deep and meaningful insights
Promotion, Launch, or Campaign Tracking
How much mind share has the new product captured?
How is the social media component performing?
Competitive intelligence
How much buzz and passion do our competitors have?
What are our opportunities and threats?
Brand and Risk Management
Is that recall impacting overall brand perceptions?
Are external issues going viral or fading away?
What is our brand equity on the social web?
Service Enhancement
Which social media posts require a service response?
How are our overall customer satisfaction levels tracking?
Sales Enhancement
What does social media say about our competitors in this deal?
Integration with SAP Solutions
No additional licenses needed to integrate
Can combine SAP Social Media Analytics data with other SAP solutions.
SAP Social Media Analytics subscriptions include API and export rights.
Integration with Other SAP Solutions
As integrations become available, SAP Social Media Analytics data can be used with them with no additional charge.
Integrations are in the proof of concept stage with BI, CRM, and other SAP solutions.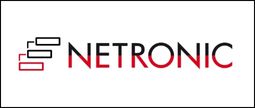 Call now
for free consultation
: 91-651-2331882
Mail now
free consultation
: info@samadhanindia.com
For ERP Solution
The range of services include software license sale, implementation services which includes training and support on the ERP solutions