Though we are in the industry for over 20 years now, we still retain the start-up culture we had when we started working in 1989.
At Samadhan it is not work but a mission. Everyone is aligned to the same goal, on the same page all the time. The obsession with customer, freshness of new technology, new ways and ever changing consulting landscape keeps everyone on their toes. Our communication is clear, leadership intense and mediocrity is scorned. Performance is very difficult to hide.
Though hierarchy exists each contribution is counted, respected and recognized. The wins however are celebrated together.
Good energy permeates across the company and is almost tangible. The mutual trust and respect is the foundation for a fun filled life at Samadhan.
We have an internal sense of doing things the right way. Our colleagues spend the extra effort to create value that will outlast their own job or time at the company.A new employee joins as a member of a close knit family and is groomed in an intense atmosphere neatly defined through roles and responsibilities. The space to perform and learn is given in ample measure but a watchful eyes ensures that the employee remains on course and becomes productive to the organization as soon as possible.
Being a technology company all of us use the same cutting edge technology in our day-to-day work which we provide to our customers.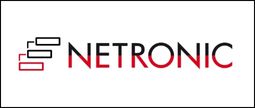 Call now
for free consultation
: 91-651-2331882
Mail now
free consultation
: info@samadhanindia.com
For ERP Solution
The range of services include software license sale, implementation services which includes training and support on the ERP solutions