Leather Samadhan offers a world-class and contemporary information infrastructure to a leather business.
We understand Leather business with Tannery, Garments, Footwear, upholstery and exotic leather sectors is extensive export market and has its own challenges. They have very exacting requirements for quality, delivery timelines, accuracy and promptness of information.
The members of the industry want to retain their customers and also gain new ones. Supply chain integration and a wider control on the supply chain gives them a lot of strength. The backward and forward integration is the solution. However, the units are not necessarily located under one roof. A tannery requires a different handling than a leather goods unit or a leather garment units or a Footwear unit. The members are in acute need of one solution provider who can not only understands the nuances of each activity but has ready solution for the same.
Leather Samadhan addresses the unique needs of the industry by giving a full control on the operations of a typical export company from the time they submit a quote and sample to getting a satisfied and happy customer.
While the software is being used for the day to day working, Microsoft Dynamics NAV or Microsoft Dynamics 365 Business Central as a reliable and integrated framework manages the inventory, purchase, sales, customer relationships, collectable control and meets the statutory requirements of the business.
The natural integration of the solution with Microsoft Office which includes Microsoft Excel and Microsoft Outlook (the communication interface) helps the organization in leveraging the information in the integrated solution in multiple ways.
The ease with which add on components like HR & Payroll, multiple level authorizations, subcontracting can be added gives the comfort to the organization that the solution will grow in number of users as well as in functionality to accommodate the growing needs of a growing organization./span>
Samadhan ERP – Complete Solution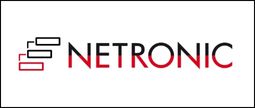 Call now
for free consultation
: 91-651-2331882
Mail now
free consultation
: info@samadhanindia.com
For ERP Solution
The range of services include software license sale, implementation services which includes training and support on the ERP solutions