Manoj Tiwari
Managing Director and CEO
A post graduate in management from IIM Kolkata with engineering degree from BIT Mesra, Manoj has been working in the industry since 1982.He started his career as a graduate trainee with Tata Steel in 1982 and became an entrepreneur in 1989 in the information technology industry.
A natural leader Manoj has impacted any environment he has been whether it was bearings division in Tata Steel, NIIT Franchise at Ranchi, Microsoft Dynamics ecosystem, Rotary movement in Bihar and Jharkhand or various alumni associations he is part of.
Shantanu Tiwari
Director
Shantanu is a graduate engineer from BIT Mesra and has been active in the industry since 1987. Shantanu started his career with Tata Steel in 1987 and joined his elder brother and partner Manoj to start an information technology venture. Shantanu has been the technical head of the group and provides delivery leadership to the company. With excellent technical appreciation and ability to meet any challenge Shantanu has not only helped deliver successful projects but also manufactured scores of capable hands under his nurturing yet demanding tutelage.
Shantanu has been an avid member of Lion movement and has contributed in very significant way to the movement at Ranchi and also in Bihar and Jharkhand.
A science graduate with IT training Anita has been involved from the very beginning of the enterprise in various capacities.
Anita provides the administrative backbone by taking care of the support functions of finance, administration and human resource management.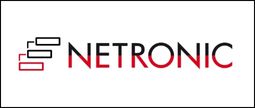 Call now
for free consultation
: 91-651-2331882
Mail now
free consultation
: info@samadhanindia.com
For ERP Solution
The range of services include software license sale, implementation services which includes training and support on the ERP solutions