Is your customer demand driving your production planning?
---
It must. Other wise you will have two issues, lower delivery compliance to your customers, higher trim loss or production of odd-size reel, which you can not sell easily.
In Kraft Paper Samadhan ERP the flow works in the following manner:
Customer (end customer, distributor or dealer) place their order through mobile app or portal
Order processing in ERP (customer gets intimated on the same)
All orders get processed through deckle optimization engine to get the production and cutting plan
Shipping of the ordered quantity to customers
The entire flow is tightly integrated in one solution and results in definite improvement of delivery compliance and trim wastage. Net impact of this is felt on your profitability.
Have you got your costs in control?
Smart indenting, software assisted raw material grading for imported as well as domestic purchase and an intelligent tool to manage claim settlement results in million to be saved, systematically. We give you a seamless and effective flow to achieve this in our solution. As a net result, purchase costs saving avenues, which would have been missed are monetized. Costs down will mean profitability enhanced.
Kraft Paper Samadhan on Microsoft Dynamics NAV or Microsoft Dynamics 365 Business Central, proven solution for your business
This Kraft Paper Mill ERP solution is built on Microsoft Dynamics NAV or Microsoft Dynamics 365 Business Central which is a multi-language, multi-currency business management solution that helps small and mid-size companies worldwide manage their accounting and finances, supply chain, and operations. You will get all your requirements covered in the Kraft Paper Manufacturing micro-vertical created by us, such as purchase cycle management, agent commission, deckle optimization and cutting plan of jumbo rolls (paper deckle matching software module), weighing scale integration, waste paper management, quality assurance and many more.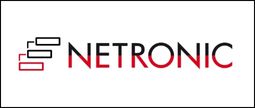 Call now
for free consultation
: 91-651-2331882
Mail now
free consultation
: info@samadhanindia.com
For ERP Solution
The range of services include software license sale, implementation services which includes training and support on the ERP solutions