14 September 2017 to 16 September 2017
India Expo Mart
Greate Noida
Delhi-NCR
Welcome to our online registration system
Fix up your meeting with us prior to the event at India Expo 2017.
Fill out the form below to learn about all the opportunities available. One of our executives will contact you shortly.  After filling and submitting the form you will automatically become a registered visitor and you don't have to register again
To Start, please fill in the following information ( *  Required fields):
*Please note: This is a trade-only exhibition. Persons under the age of 18 will not be admitted.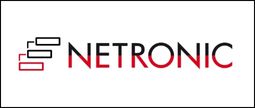 Call now
for free consultation
: 91-651-2331882
Mail now
free consultation
: info@samadhanindia.com
For ERP Solution
The range of services include software license sale, implementation services which includes training and support on the ERP solutions