pebblestone | fashion solution based on Microsoft Dynamics NAV
---
For Apparel, Fashion Accessories, Promotional Wear, Work Wear and Sporting Goods units
pebblestone|fashion addresses the unique needs of the industry by giving a full control on the operations of a typical manufacturing, export or retail company from the time someone submits a quote and sample to get a satisfied and happy customer. One fully integrated solution for; Brand Owner, CMT, Manufacturing, Private Label, Wholesalers & Distributors, Retail. All the essential pre-sales to supply business processes are covered including: Planning, Design, Sourcing, Purchasing, Logistics, Warehousing, and Financial Administration. While the Garment Manufacturing ERP Software is being used for the day to day working, Microsoft Dynamics NAV or Microsoft Dynamics 365 Business Central as a reliable and integrated framework to manage the inventory, purchase, sales, customer relationships, collectable control and meet the statutory requirements of the business.
The natural integration of the solution with Microsoft Office which includes Microsoft Excel and Microsoft Outlook (the communication interface) helps the organization in leveraging the information in the integrated solution in multiple ways.The ease with which add on components like payroll, multiple level authorizations, subcontracting can be added gives the comfort to the organization that the solution will grow in number of users as well as in functionality to accommodate the growing needs of a growing organization.
The challenge that our solution addresses
Fashion or apparel business has highly demanding customers at one end and a totally disorganized subcontracting/vendor eco system in the country. Businesses keep fighting for their breath trying to get the two ends meet.
Emails, excel sheets, accounting software, SMS, and endless phone calls, conferences and visits to meet customers and prospects is the order of the day.
The businesses cry for an integrated system which will help them get a hold on information, which in turn can help them serve their customers to the exactitude demanded and also give them some peace of mind.
Garment Manufacturing Erp Software helps a garment unit manage their end-to-end process, for example;
Items
Variant structure for colours and sizes or other main dimensions
Possibility for up to 8 extra dimensions, like length sizes, width sizes, lasts, fabrics, etc.
Large number of characteristics to classify items
Prices per model/item/size/colour and customer/customer group/date
Flexible possibilities for automatic calculation of sales prices
Assortments
All common cost price methods
Multilingual descriptions
Extensive status structure, controlling company processes
Sales
Extensive status structure on customers, controlling company processes
Order confirmations, invoices and other sales documents in customer language
Distinction of presales and never out of stock sales by order types
Distinction between sell-to-customer, bill-to-customer and ship-to-customer
As many ship-to-addresses per customer as required
Large number of characteristics to classify customers
Flexible discount structures
Direct invoicing without preceding sales order
Connecting sales and purchase orders for drop shipments and customer specific items
Easy order entry through matrix
Order entry on the basis of customer item number or using barcodes
Automatic creation of sales orders from quotes and block orders
Order tracking and tracing
Multiple delivery dates within one sales order
Register and analyze order differences with reason codes
Save historic sales orders
And many more functionalities…
Microsoft Corporation is the largest software supplier in the world. With the Dynamics division, more than 150,000 businesses worldwide are offered a company wide solution that covers their complete business processes. Microsoft Dynamics NAV or Microsoft Dynamics 365 Business Central is the highly successful solution for the small and medium sized businesses. It is a generic solution that covers financial administration, fixed assets, CRM, supply chain, logistics, service management, warehouse management and production in one integrated environment. pebblestone|fashion enriches the Microsoft Dynamics NAV / Microsoft Dynamics 365 Business Central solution, to make it suitable for companies in the fashion industry. Whether apparel, footwear, sporting goods or accessories companies, whether production, wholesale or retail… pebblestone|fashion, based on Microsoft Dynamics NAV or Microsoft Dynamics 365 Business Central, offers the solution for small and medium sized companies in the fashion industry. Being officially 'Certified for Dynamics NAV', pebblestone|fashion complies to the newest and highest Microsoft standards for partner developed software solutions that are based on Microsoft Dynamics NAV or Microsoft Dynamics 365 Business Central. This grading offers the ability to distinguish pebblestone|fashion as a solution that complies to the stringent quality requirements set by Microsoft.
As pebblestone|fashion is built on the latest version of Microsoft Dynamics NAV, it obviously has the same look and feel of MS Dynamics NAV which makes it easy to use when starting with pebblestone|fashion. Since English is the standard version of pebblestone|fashion, it can easily be converted to any local version in any country worldwide. This standard pebblestone|fashion version can be merged with any local version of standard NAV to cover both – the local legal requirements and the specific requirements of the fashion industry. Pebblestone|fashion is being used in several countries in different languages such as English, Dutch, French, Portuguese, German, Italian, Spanish etc. The fact that fashion companies work with items that come in many variants including colors, fabrics, designs and multiple sizes are all handled in pebblestone|fashion.
In a standard solution it is arduous to enter, maintain and view information like basic item information, sales and purchase prices, SKU-information, bills of material, technical specifications and order information. But pebblestone|fashion has answered all these by using very flexible functionalities both in standard two dimensional and in advanced multidimensional matrix form. This functionality is embedded in the whole solution so can be found in areas of sales, purchases, logistics and also production.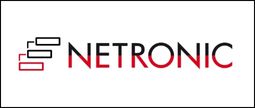 Call now
for free consultation
: 91-651-2331882
Mail now
free consultation
: info@samadhanindia.com
For ERP Solution
The range of services include software license sale, implementation services which includes training and support on the ERP solutions
Garment Manufacturing ERP Software