Garment Manufacturing Samadhan ERP
---
Specially created for apparel industry on world-class framework Microsoft Dynamics 365 Business Central (Formerly Dynamics NAV)
In apparel manufacturing companies, designing, production and distribution all these processes are affected by customer demands, cost of operations and season.
When a robust and industry specific ERP is implemented in apparel manufacturing unit, it helps in managing the operations and increases the bottom line.
We have seen, there are many apparel manufacturers witness several issues because of not relying on good ERP for garment manufacturing processes.
Some of the pain points that garment manufacturing units faces;
Lack of integration – Garment manufacturing is a very complex process that needs tight coordination between each department be it inventory & store, sampling, cutting, sewing, Quality Assurance, finishing and packaging, finance, etc. To help manufacturing units, a fully integrated ERP that can seamlessly integrate different departments with one package is surely required.
Real-time accessibility and reporting – Viewing, editing, and reporting in real-time is a basic need of modern world of manufacturing factories. Garment manufacturers are looking for nimble solutions which can help them manage effectively.
Inefficient Purchase planning can lead to excess or inventory stock-outs and affect the goodwill and customer satisfaction.
How our industry specific solution can help you;
Manual processes can be automated ad optimized to the maximum extent.
Options for managing unlimited number of variants of sizes and colors.
PLM (Product lifecycle management) help designers to create new products and manage workflow through to sample process or finished products.
Overview of every process from pre-sales, design and production to final shipment.
Helps you with reduction in wastage and maximizes your profit by streamlining the creation and management of the bill of material (BOM).
Eliminates production errors and waste.
Role tailored dashboards
Pre-sales costing
Quantity wise matrix
Bar coding and QR Code
Integrated procurement planning
Profitability addressed squarely
Statutory reports addressed
Post-dated cheque handling
Portals (Sales Agent, Supplier)
Totally integrated
Customer complaints management
Gate management
Dispatch schedule with trip planning
Available on rented or on-premise mode
Works of mobile, tablet and PCs
Country Specific statutory compliance addressed (GST/VAT)
Multi-currency handling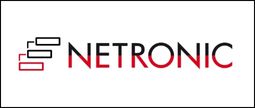 Call now
for free consultation
: 91-651-2331882
Mail now
free consultation
: info@samadhanindia.com
For ERP Solution
The range of services include software license sale, implementation services which includes training and support on the ERP solutions
Garment Manufacturing ERP Software