Folding Carton Samadhan on Microsoft Dynamics NAV addresses the critical aspects of the business
---
Folding Carton Samadhan ERP
Folding Carton Samadhan is a comprehensive enterprise system built on Microsoft Dynamics NAV or Microsoft Dynamics 365 Business Central that helps manage entire end-to-end process of folding carton manufacturers.
This Integrated ERP system simplifies, automates and help streamline everything from estimation, invoicing, inventory, integrated purchase planning, sheet paper management, production planning, paper wastage management, quality assurance, barcoding, gate management and dispatch.
Facility to Gang Run or Combination Run
An intuitive Product Design Interface (PDI) with all current information helps you design a carton which will meet customer's requirement and also address your profit expectations. Through the carton model we can do the calculation of sheet paper requirement.
Running multiple jobs in the same production run is a typical requirement of a printing press, which is important to save money and efforts. Every day, a printing press faces problems to choose which orders to print and the press sheets to print them on that would minimize the total cost of production. Our system provides you the feature which helps to significantly reduce prices by dividing the production costs across several jobs.
Intelligent Production Planning
A folding carton production takes maximum time in printing, thus production efficiency is highly dependent on printing ma-chine load management or the printing machine allocation. In our system, a separate load sheet management for printing machine is designed. Our solution presents data in the way you require to make intelligent data based decisions.
Cover the entire operations with one integrated solution
All activities happen through the solution and hence all controls are enforced in real time, complete information is used in real time and after the activities all areas of this solution are impacted in real-time.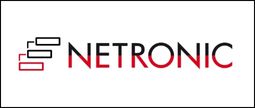 Call now
for free consultation
: 91-651-2331882
Mail now
free consultation
: info@samadhanindia.com
For ERP Solution
The range of services include software license sale, implementation services which includes training and support on the ERP solutions