Detailing and costing all details is the key to success for Flexible Printing and Packaging
---
Flexible Packaging Samadhan ERP
Flexible Packaging Samadhan Solution built on Microsoft Dynamics NAV or Microsoft Dynamics 365 Business Central is an industry specific solution that helps flexible packaging companies to manage their end-to-end process on integrated platform. Be it Sales, product design / estimation, purchase planning, inventory, production, quality control, packaging control, gate management, dispatch etc.
Product Design Interface (PDI)
Intuitive interface with all current information helps you design a product which will meet customer's requirement and also address your profit expectations. Depending on the base UOM of the item (for example KG), planner enters planning parameters too. System calculates the result in both the base UOM (KG) as well as pieces or vice versa. Hence, we get the comparative data to have negotiation with our customers.
Flexible Packaging PDI Film
System also gives insights on how much film will be required in KGs and meter, average film cost per KGs and pieces. Since this is the main raw material used in gravure industry, a factory can easily ascertain the profitability they will be ultimately getting in the product.
Apart from the film, we can also see the material cost for other items such as Ink, Adhesive, solvent, zipper, sealking and pearl.
Quality can be enabled all across the system
A separate module for reel / bundle wise quality check and packing check is available. In process quality of the WIP or that which relates to the finished good can all be quality enabled. This means that you have a choice to use any material only after it is quality cleared.
Vehicle management in dispatch
This specific area has important features which helps us track the vehicle weight capacity, vehicle CFT (Cubic Feet) vs utilization, loading and unloading charge management, customer returns booking with vehicle return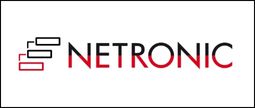 Call now
for free consultation
: 91-651-2331882
Mail now
free consultation
: info@samadhanindia.com
For ERP Solution
The range of services include software license sale, implementation services which includes training and support on the ERP solutions