Frequently Asked Questions (FAQ)
---
ERP stands for enterprise resource planning and it refers to an integrated, computer-based system that manages internal and external resources across a company. An ERP system helps manage the flow of information between business functions and departments.
What is Microsoft Dynamics?
Microsoft Dynamics is a family of enterprise resource planning (ERP) and customer relationship management (CRM) applications produced by the Microsoft Business Solution group.
What features and benefits does Microsoft Dynamics NAV offer?
Data integration: Streamline your silos of data
Role Tailored interface: Gives each person the data they need to perform their specific roles right on their desktop
Customization to meet the needs of your market niche
Adaptable to grow with your business
Integration with Word, Excel, Outlook and other Microsoft applications
Multiple Reporting methods and high visibility of information.
What are the benefits of an ERP?
Some of the benefits realized are :
A single integrated system
Improved access to information
Information sharing across departments
Reduce redundant data entry and processes
Streamlining processes and workflows
Improved customer satisfaction based on improved on-time delivery, increased quality
Reduced inventory costs resulting from better planning, tracking and forecasting requirements
Track actual costs of activities and perform activity based costing
Provide a consolidated picture of sales, inventory and receivables for decision-making.
Will the ERP Project Changes the Way we work?
Definitely, an ERP will require changes to the organization. Because the older processes that are in place, and your multiple systems do not "talk" to each other. The new ERP will allow you to work with more accuracy and efficiently.
What will this mean to our employees?
All staff, and managers will be affected by this change, and it will take a real team-effort to work together for a successful implementation. The project will need a positive support of everyone; as the project takes shape, each area will have a thorough plan of action, including training and testing.
Will the implementation happen all at once or in phases?
It will most likely be in phases; there will be frequent meetings, updates and newsletters to keep everyone up to date, and cooperation in this way, we could shift smoothly to the new system.
What kind of Training and Support do you offer?
All training, technical support, maintenance is delivered directly by Samadhan When a customer calls Samadhan support, the customer speaks directly to our ERP Technical or Functional Consultants.
Is the System Scalable? Can we add new Users or New functions at a later date?
Yes, as I said previously, the system can be scaled up on demand, and on anytime; the administrator can create new users, and there is no limit to the number of users.
How do I know when my company is ready to switch to an integrated ERP solution like Microsoft Dynamics?
Your business is growing and spreadsheets aren't enough to handle financial or departmental tracking
Data and details are slipping through the cracks
Customer satisfaction is declining rapidly
You feel out of touch with many of your departments
As Dynamics consultants, we're often asked how a business owner knows it's time for ERP implementation. The short answer: when your current process leaves you feeling consistently frustrated.
First, ask yourself how your business is doing. Is vital information getting lost in the shuffle? Are you having difficulty keeping up with new regulations? Do you find reports and tracking painful and slow?
Signs You're Ready for Implementation
You can't keep your data straight with spreadsheets anymore.
Data is sliding through the cracks. You're missing phone calls, losing leads, and making ledger mistakes.
You're constantly wondering if there's a better way to handle reports and track your finances.
As your business grows, customer satisfaction is rapidly depleting.
You feel out-of-touch with many of your departments.
What is the typical cost of Installing and Customizing a new MS Dynamics based ERP management system in a small to mid-size company?
The answer depends on several factors, including company size, business complexity, and number of users. Contact us today for more details and an estimate.
SharePoint is a technology developed by Microsoft that allows web publishing and collaboration under a single server. An excellent system for project managers, Microsoft SharePoint allows users to share information internally and externally under a central interface.
Microsoft Azure is a robust and secured cloud space to deploy your solution online which delivers a 99.95% compute SLA and enables you to run solutions on the same cloud that powers Skype, Office 365, Bing, and Xbox.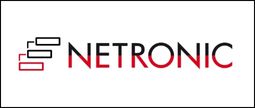 Call now
for free consultation
: 91-651-2331882
Mail now
free consultation
: info@samadhanindia.com
For ERP Solution
The range of services include software license sale, implementation services which includes training and support on the ERP solutions