Jet Basics (Formerly Jet Express for Excel)
---
An extension included with Microsoft Dynamics NAV to give users a simple way to create basic reports and business queries inside of Excel
Jet Basics is a self-service reporting solution from Jet Global (An Insight Software Company) that allows business users to create high impact reports in minutes, inside an application you already know – Excel. With no advanced programming skills you can pull data directly into Excel from your Microsoft Dynamics NAV or Microsoft Dynamics GP database.
Get maximized reporting speed, power and flexibility
Using Jet Basics, you can select the fields you want from any of the tables or views in your database and build reports quickly using a simple interface inside Excel. Take advantage of Excel's tremendous capabilities to add charts, Pivot Tables, and custom formatting to build stunning reports.
Gain access to critical business information
Jet Basics lets you pull important data directly into Excel from Dynamics NAV, allowing you to:
See the balance, budget, credits or debits from any GL account and easily create customized financial reports – in Excel
Effortlessly pull data from any table or field in your Dynamics NAV database into a concise Excel table format to create the reports you need
Refresh your data with the click of a button for up-to-the minute information
Integration with Microsoft Dynamics Solutions
Microsoft includes Jet Basics as part of the Microsoft Dynamics NAV solutions because it offers:
Proven reporting solutions with over 80,000 users worldwide
Global support with translations into 16 languages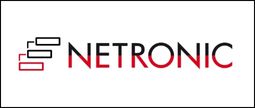 Call now
for free consultation
: 91-651-2331882
Mail now
free consultation
: info@samadhanindia.com
For ERP Solution
The range of services include software license sale, implementation services which includes training and support on the ERP solutions