Bangalore Event Registration
---
Microsoft Dynamics NAV – Crafted for Corrugated Industry
KCBMA, Microsoft, Samadhan and Sysfore Technologies are coming together to organize an event to empower the corrugated sector. This event will help you learn how your concern areas can get addressed through an appropriate integrated business solution configured on Microsoft Dynamics, a world renowned ERP framework.Meet customer requirements profitably, with the new Microsoft Dynamics ERP solution- made to fit your business.
The unique, integrated Corrugated Samadhan ERP solution from Microsoft can help you manage your business better by :
Eliminate errors and reduce coordination effort: By integrating sales, costing, production, quality, dispatches and invoicing.
Managing your inventory better: Define items properly, track paper rolls, take buying decision with full information, evaluate suppliers periodically.
Manage the business better: Software automatically draws your attention to what concerns you.
Know what is happening in your business: Use reports and graphs in pivot tables Microsoft Excel to quickly understand and take action.
Attend the event to learn how Samadhan's understanding of the corrugated business and the power of Microsoft Dynamics ERP come together to give you better control, higher profit and fast growth of your business.
Download the solution paper, which will give you an idea about the solution to be showcased at the event.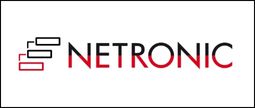 Call now
for free consultation
: 91-651-2331882
Mail now
free consultation
: info@samadhanindia.com
For ERP Solution
The range of services include software license sale, implementation services which includes training and support on the ERP solutions