Gain control, increase Margins and Grow your Business
On March 21, 2014, a seminar was organised by Bengal Chamber of Com-merce and Industry in which SAMADHAN presented how "Microsoft Dy-namics NAV can get you Control, Profit and Growth".
Gain better insight into how your business is performing.
Get greater visibility into how resources are being utilized.
Target your most profitable customers.
Use the system to drive behavior in your business.
Flexibility to accommodate new businesses and processes
The system can adapt to your growing needs
SAMADHAN has offered free di-agnostic service to four companies and helped them to understand how they can bring Control, Growth and Margin in their organization. If you are an owner of company or associated with an organization and also want to enable these keys to success.
 You may send an email to us at info@samadhanindia.com with subject "I would like SAMADHAN to come at our office and help us to bring Control, Growth and Margin."
You may also give a call to us on +91-651-2331882.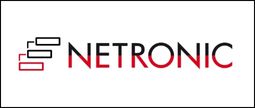 Call now
for free consultation
: 91-651-2331882
Mail now
free consultation
: info@samadhanindia.com
For ERP Solution
The range of services include software license sale, implementation services which includes training and support on the ERP solutions