Individual Reporting for Microsoft Dynamics NAV or Microsoft Dynamics 365 Business Central
Jet Enterprise is a complete Business Intelligence and Reporting solution that provides the answers to your mission critical questions inside an application that you already know – Excel. With little or no training you can quickly analyse issues from many different perspectives to discover trends in your business.
With Jet Enterprise your business gets fact-based decision support and knowledge from the wealth of information in your Microsoft Dynamics and other database systems. Every part of your organization has the information and reporting they need. Unlike other BI and Reporting solutions, Jet Enterprise expands on your existing investment in the Microsoft productivity platform you already own.
With Jet Enterprise you get all this and more
Jet Enterprise Cubes
Transform your raw data into Key Performance Indicators to manage your business success.
Data Warehouse
Specifically tuned for reporting speed, the Data Warehouse is where you can consolidate data from many business databases.
Dashboards and Reports
Dozens of dashboards and reports allow you to gain valuable insight into your business immediately.
Jet Data Manager
An application that allows you to customize your Data Warehouse and Cubes using a simple drag-and-drop interface – no advanced programming skills required!
Jet Enterprise also includes these Key Performance Indicators and many more
Sales
Gross Profit, Gross Profit %, Average Selling Price, Average Unit Cost
A/R and A/P
Average Days Outstanding, Balance, Amount YTD
Inventory
Inventory Turnover Ratio, Average Inventory for Period, Inventory Days
Finance
Budgets, Balances, Deviation
Purchasing
Average Purchase Price, Shipment Amount, Shipment Quantity, Invoiced Amount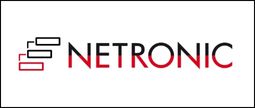 Call now
for free consultation
: 91-651-2331882
Mail now
free consultation
: info@samadhanindia.com
For ERP Solution
The range of services include software license sale, implementation services which includes training and support on the ERP solutions