Corporate BI and Reporting from Anywhere
Jet Analytics built for Microsoft Dynamics NAV / Dynamics 365 Business Central delivers fast, flexible dashboards and reports in Excel, Power BI, and on the web. Now you can bring all of your data together in one place to enable everyone in the organization to easily perform sophisticated business analysis from anywhere, without technical expertise. Empower users to make better decisions, faster.
Designed for business users
Reporting and analytics in a familiar environment
View data inside Excel or Microsoft Power BI
Access dashboards and reports from any web
browser through the Jet Hub
Eliminate the need to understand the underlying
data structure
Maximize ROI
Low cost of ownership
Includes unlimited users
Point and click data warehouse automation platform allows for BI customization that is 5x faster than traditional BI methodology or manual coding
No SQL coding required
Less risk, faster ROI
With Jet Analytics you get all this and more
Jet Analytics Cubes
Transform your raw data into Key Performance Indicators to manage your business success.
Data Warehouse
Specifically tuned for reporting speed, the Data Warehouse is where you can consolidate data from many business databases.
Dashboards and Reports
Dozens of dashboards and reports allow you to gain valuable insight into your business immediately.
Jet Data Manager
An application that allows you to customize your Data Warehouse and Cubes using a simple drag-and-drop interface – no advanced programming skills required!
Jet Analytics also includes these Key Performance Indicators and many more
Sales
Gross Profit, Gross Profit %, Average Selling Price, Average Unit Cost
A/R and A/P
Average Days Outstanding, Balance, Amount YTD
Inventory
Inventory Turnover Ratio, Average Inventory for Period, Inventory Days
Finance
Budgets, Balances, Deviation
Purchasing
Average Purchase Price, Shipment Amount, Shipment Quantity, Invoiced Amount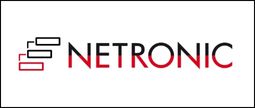 Call now
for free consultation
: 91-651-2331882
Mail now
free consultation
: info@samadhanindia.com
For ERP Solution
The range of services include software license sale, implementation services which includes training and support on the ERP solutions