E-Invoicing Integration with Microsoft Dynamics NAV
---
All the businesses with a turnover of INR 100 CRs and above are required to comply with e-invoicing effective 1st January 2020.
E-invoicing is a form of electronic billing. E-invoicing of B2B invoices to GST System is a standardized invoicing procedure where e-invoices generated by one ERP can be read by another so that there is interoperability of data.
The e-invoice created by Taxpayers on their own ERP – Microsoft Dynamics NAV System will be reported on Invoice Registration  Portals (IRP).
IRP will generate a unique Invoice Reference Number (IRN) which will be attached on the e-invoice & system will digitally sign the same.
IRP will also generate a QR Code containing the unique IRN with some important parameters of invoice
If you are an organisation using Microsoft Dynamics NAV, SAMADHAN has developed a seamless integrated solution which provides Realtime API based IRP / GSP integration​.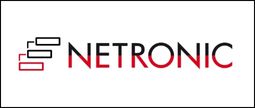 Call now
for free consultation
: 91-651-2331882
Mail now
free consultation
: info@samadhanindia.com
For ERP Solution
The range of services include software license sale, implementation services which includes training and support on the ERP solutions