Knowledge Center for Add-ons or Extensions
---
Print Management Samadhan
You may go through the solution videos given below.
You may download the manuals from the links given below;
Common questions and answers are listed below;
Who can use Print Management Samadhan ERP?
Commercial printing organizations involved in printing books (softbound or hard-bound), leaflet, card, booklet, folder, brochure, boxes, catalogues, label, newsletter, pad, poster, leaflet, calendar, diary, forms, danglers, folders etc.
Is estimation the backbone of printing business?
Yes, the estimators use an extremely intelligent engine of the solution to arrive at the price to be quoted to the prospective customer. As the requirements are populated in the solution, the back end setups help him to arrive at the most appropriate machine and technique to be used and accordingly the prices are indicated by the system. This is done keeping in mind the constraints and possibilities for your specific press.
Multiple quantity costing feature helps us do the costing for multiple quantity simultaneously. This provides ease to the estimator and based on the furnished information to the prospect, they can decide to go for right quantity and allowed budget.
What is the process flow of Enquiry leads, estimation and quote?

Enquiry leads to estimation and estimation leads to a quote. After the estimation is done, quotes can be created from PMS and sent to the prospects, in hard copy, by email or in PDF. Once the quote is accepted by the customer, it is converted into an order by a click of the mouse.
PMS monitors each enquiry as a case which has different stages that it goes to, time it takes to go to one stage from another, a person responsible for a stage and also who the person responsible reports to. Once again all the setups are done specific to your organization. A snap-shot of each case is easily available for review and all action items in the care of the persons responsible. This is also called PLM (Product Lifecycle Management from business point of view).
How is production planning made easy and visual for printing units ?
All the jobs for which the order is in, can be seen together on one screen along with the delivery timeline, customer details and the planner has the option to zero in to the date on which a job has to start. This planning can be done for a day, month, quarter and as frequently as one wants. All the jobs planned van be converted into a released production order in one go and by one single click of the mouse.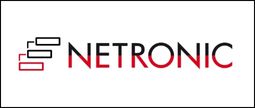 Call now
for free consultation
: 91-651-2331882
Mail now
free consultation
: info@samadhanindia.com
For ERP Solution
The range of services include software license sale, implementation services which includes training and support on the ERP solutions