SAP Database and Technology Solutions
---
Turn your data into a competitive Asset
Whether your challenges are with big data, real-time analytics, or extreme transaction processing, our comprehensive portfolio of database technologies can help you manage your critical data with scalability and unmatched performance. Designed to work seamlessly with SAP, third-party, and custom applications, our database management systems can drive smarter decision making and operational efficiencies across your organization.
Zero in on the information you need, when you need it – with our database technology
The potential benefits?
Faster business analytics and data warehousing with near-zero latency
Increased through out for extreme transaction processing
Extended access to critical insights: anytime, anywhere, any device
Supercharged business processes and applications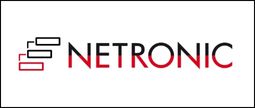 Call now
for free consultation
: 91-651-2331882
Mail now
free consultation
: info@samadhanindia.com
For ERP Solution
The range of services include software license sale, implementation services which includes training and support on the ERP solutions