Country or Region : India and the world
Industry : Corrugated box and carton manufacturers in the packaging industry
Typical Customer Profile
Corrugated box and cartons manufacturers with automated or semi-automated lines aiming at growth and profitability
The packaging industry, especially in the corrugated boxes is rising up from being a cottage industry to an organized, large-scale, automated set-up to meet the needs of a variety of industries. Hence, creating a demand of ERP for Packaging Industry such as Corrugated Samadhan ERP built on Microsoft Dynamics Nav or Microsoft Dynamics 365 Business Central. It has to meet the demands for a much better product and services coupled with pressure on prices and conformance to stringent environmental and safety norms.
A typical unit does use information technology tools like Emails, excel sheets, accounting software, SMSs and endless phone calls etc. to manage the affairs, however for most of them an integrated software solution is a thought on the horizon, needed very badly but yet to be implemented.
A specialized Corrugated Packaging Software solution created on a world-class business suite, Microsoft Dynamics Nav or Microsoft Dynamics 365 Business Central. Totally integrated, scalable and reliable. Suited and crafted for small and medium businesses and maintainable.
Our Corrugated Packaging Software is very helpful for automatic or semi-automatic corrugated plants engaged in manufacturing of different types of corrugated boxes and components such as: HSC, RSC, OSC etc.
Corrugated Packaging Software helps you create a Product design that leads to accurate presales costing
Intuitive interface with all current information helps you design a box which will meet customer's requirement and also address your profit expectations.
Integrated procurement planning is now possible on ERP for Packaging Industry
You can run the plan as many times you feel like and for each category of items in line with all current information to buy intelligently. Meet all requirements and yet optimize on the money blocked in inventory.
Intelligent production planning
A corrugation plant will like to use the capacity of the installed machines to the full. The same can be done only when the paper reel and corrugation rolls (flute) changes are minimized. However, all this has to be done in line with stock availability, customer delivery timeline and the heating system in use at the plant. Corrugated Samadhan built on Microsoft Dynamics NAV or Microsoft Dynamics 365 Business Central is a Corrugated Packaging Software that presents data in the way you require to make intelligent data-based decisions.
The net result of this planning is that everything remaining same, the plant is able to produce more because of the scheduling.
Paper reel managed all through the system
Our ERP for Packaging Industry gives ease of tracking reels, identifying them and using them. Butt reels are handled in the same manner.
Profitability
Growth in business
Costing including the paper calculations
Inventory management and WIP visibility

Raw material
Board
Finished boxes

Wastage reduction
Meeting delivery timelines
Staying profitable
Getting a hold on the operations.
Bringing predictability and control in buying
Dispatch and invoicing management
Managing multiple locations through one software
Staying in touch with the information all the time from any where
Meeting statutory compliances
Profitability ( Customer/ Item)
Quality Check (Issue of test certificate)
Corrugated Packaging Software addresses the unique needs of the industry by giving full control on the operations of a typical company from the time they submit a quote to getting a satisfied and happy customer. While the Corrugated Packaging Software is being used for the day to day working, Microsoft Dynamics Nav or Microsoft Dynamics 365 Business Central as a reliable and integrated framework manages the inventory, purchase, sales, customer relationships, collectible control and meets the statutory requirements of the business.
The natural integration of the solution with Microsoft Office which includes Microsoft Excel and Microsoft Outlook (the communication interface) helps the organization in leveraging the information in the integrated solution in multiple ways. The ease with which add on components like payroll, multiple level authorizations, subcontracting, plant maintenance, quality control etc. can be added gives the comfort to the organization that the solution will grow in number of users as well as in functionality to accommodate the growing needs of a growing organization, when the need arises.
ERP for Packaging Industry Singapore
Corrugated Packaging Software Egypt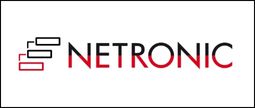 Call now
for free consultation
: 91-651-2331882
Mail now
free consultation
: info@samadhanindia.com
For ERP Solution
The range of services include software license sale, implementation services which includes training and support on the ERP solutions