Bearing Manufacturing Samadhan ERP
---
Industry : Bearing Manufacturing
Typical Customer Profile
Manufacturing companies predominantly serving the automobile companies.
Bearing manufacturing companies need to design their manufacturing and fulfillment logistics to the exact needs of their customers in OEM as well as the replacement markets. Annual plan, three month rolling plans and ongoing adaptations are required to meet the volatile markets. Material and production planning has to match the requirements of the industry.
Emails, excel sheets, accounting software, SMSs and endless phone calls, conferences and visits to meet customers and suppliers is the order of the day. The businesses cry for an integrated system which will help them get a hold on information, which in turn can help them serve their customers to the exactitude demanded.
A software solution created on a world class business suite, Microsoft Dynamics Nav or Microsoft Dynamics 365 Business Central. Totally integrated, scalable, reliable and customizable. Affordable and maintainable.
Meeting delivery timelines
Getting a hold on the operations.
Managing quality
Item tractability
Managing plant maintenance
Handle HR and payroll in an integrated manner
Managing the subcontracting easily
Bringing predictability and control in buying
WIP Monitoring
Integration
Dispatch and invoicing management
Managing multiple locations through one software
Staying in touch with the information all the time from any where
Staying profitable
Manufacturing Samadhan ERP addresses the unique needs of the industry by giving a full control on the operations of a typical manufacturing company. While the software is being used for the day to day working, Microsoft Dynamics Nav or Microsoft Dynamics 365 Business Central as a reliable and integrated framework manages the inventory, purchase, sales, quality, plant maintenance, customer relationships, collectible control, finance, subcontracting and payroll and meets the statutory requirements of the business.
The natural integration of the solution with Microsoft Office which includes Microsoft Excel and Microsoft Outlook (the communication interface) helps the organization in leveraging the information in the integrated solution in multiple ways. The ease with which add on components like EXIM, bio metric attendance, business intelligence can be added gives the comfort to the organization that the solution will grow in number of users as well as in functionality to accommodate the growing needs of a growing organization.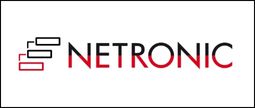 Call now
for free consultation
: 91-651-2331882
Mail now
free consultation
: info@samadhanindia.com
For ERP Solution
The range of services include software license sale, implementation services which includes training and support on the ERP solutions