Auto Ancillary Samadhan ERP
---
Auto Ancillary Samadhan – Micro Vertical on Microsoft Dynamics Nav or Microsoft Dynamics 365 Business Central delivers automotive industry manufacturing solutions that enable automotive suppliers to adopt flexible, changeable business processes with high ROI and easy access to actionable information for decision making and KPIs.
The industry challenges and imperatives
Customers of automotive manufacturers demand:
Year-over-year cost reductions (by some automakers) by 5% or more
Complete transparency into manufacturing operations—inventory, availability and/or shop floor status
Precise and specific timing of production and deliveries (often within a four-hour window)
Reduction of product lead times (often given an order to deliver within a 24 hours)
Faster product development cycles (new automobiles moving from 48 months to 24 from drawing to showroom)
Shorter product life cycles (vehicles that used to last decades now last a few years)
That suppliers follow the speed and timeliness lead of OEMs, who are the strategic pacemakers of the industry
Challenges in operations:
Manufacturers are pressured to adopt lean manufacturing best practices, but struggle to justify the resource and financial investment that accompanies such initiatives
Rising regulatory pressure
Increased expectations of automakers are causing productivity and quality to become less of a differentiator
Enormous cost pressures from competition
Significant cost pressures from rising raw material costs, energy costs, and reducing industry profits
Increasing warranty requirements
Legacy information systems often do not support new business practices (e.g., lean manufacturing, collaborative Product Development and Supply Chain Management) or differentiate business processes that often form the basis for small and mid-sized companies' competitive strategy
Systems are often department-based, not company based—manufacturers across all industry segments struggle to integrate disparate product, manufacturing, procurement, sales, and customer systems, which impedes their ability to capture a unified view of company performance.
Real-time cost controls become a strategic imperative to remain competitive
Operational productivity challenges—even the smallest plant floor inefficiencies can translate into significant losses for global manufacturers; gaining visibility into plant floor operations represents a critical step to bring products to market on time and on budget.
Auto Ancillary Samadhan – Features
Integration of all areas of operation in one single application
Finance, fixed assets, bank management, sales and marketing, purchase, inventory, manufacturing, project management, human resources, quality management, plant maintenance, inward and outward outsourcing gets woven into one single database which is used to carry out the day to day business for the enterprise, seen to analyze the operations by middle managers to incorporate corrective measures and also used to give strategic directions to the business. One database for all locations to connect to from where ever they are and that includes the travelling executives. Up-to- date information till the last transaction data, suitably integrated though "one entry does it all" feature of the solution is the biggest advantage of the solution.
No reconciliation, no worries about statutory compliance and no difficulty in meeting the information needs of the principal (OEM)
A large amount of organizational resources and management attention is engaged into collating data to figure out what is happening in the organization. The information required by the principal is steadily increasing and hence having data organized in the organization to meet any information need is a big comfort. The availability of all statutory reports and data required is another comfort for in the increasing regulatory regime that small and medium businesses in India have to operate. All data is securely held in the solution and hence no matter when you take a print out of the information and no matter for what period the data will show the same results over and over again. One database for all locations to connect to from where ever they are and that includes the travelling executives. Up-to- date information till the last transaction data, suitably integrated though "one entry does it all" feature of the solution is the biggest advantage of the solution.
From purchase to inspection to issue to the shop floor, through each operation till dispatches to the client, material and material traceability travels with your operations and is available whenever required.
WIP visibility, stage wise
Knowing where you stand with regard to material decides the stretch you can expose yourself to full fill a customer requirement. As all operations are happening through the software, it present data about the material in whichever way you want.
Inward (MASOP) and outward (Job Work) outsourcing made easy to manage
What material came in for which operation from which OEM with which reference, how much is lying at which stage within the plant or with subcontracting vendor and how much of that material has already been sent to the OEM… these are constant worries of the entrepreneur. The solution not only gives all this information easily and in a easy to understand format, it also helps create the entire out bound and inbound logistic data which is critical need of the business.
Tools, their calibrations, the material sent for repairs outside and their tracking is made easier
The quality of production will depend upon the accuracy your tools give you. Their calibration and tracking is often missed out for want of an appropriate and easy to use information system. This is what Auto Ancillary Samadhan does for you. It also helps you track scores of repair items getting in and out of your plant.
Wastages, efficiencies rework and capacity utilization get reported so that you can address them
The Bill of Material (BOM) and routing (processes) can now be standardized and deviations form the standard measured, analyzed and reported for you to take appropriate action for interventions wherever required.
Meeting the delivery schedule of the OEM with back end support of the business solution
From planning a quantity for the customer, to estimation of the raw material required, the financial impact of the purchase, dipping into database to find out the production so far, the supplies made so far and the expected value of the sale of the planned item quantity is a mouse click away. The drill down feature of the solution on the data view of any item makes the data grid behave like the magic lamp, giving all related information exactly as you want it.
Coupled with the base features of user friendly interface characteristic of Microsoft and its seamless integration with MS Outlook and other Microsoft Office components like Excel and Word, Auto Ancillary Samadhan on Microsoft Dynamics Nav is the solution auto ancillaries in small and medium segment had been looking for, for a very long time and not having it. They need wait no more. Auto Ancillary Samadhan is ready for a quick deployment with ready to use solution templates.
Advantage Microsoft Dynamics Nav
There is a lot of useful data hidden in all business transactions. This information loses its detail as reports are generated out of it. Why does it happen? It happens because you cannot spot a trend unless you summarize the information. Stigmatization by default means compromising on details.
Microsoft Dynamics gives you opportunity to retain all details and yet allow you to see information in any manner you want. And this information is available out of the box, on the fly. Even your interventions can be easily plugged into the software and monitored on an ongoing basis. The beauty is you will be able to do all this on your own and so will others, by 'drill down' facility and setting 'filters'.
Benefits of Microsoft Dynamics
With a customer-base of over 5, 00,000 worldwide, Microsoft Dynamics owe its success to:
Richness of functionality
Ease of use
Scalability
Ease of customization and
Lower total cost of ownership
Strengths of Microsoft Dynamics
By choosing Microsoft Dynamics-Navision® with a customer base of more than 5,00,000 across the globe, including more than over 1000 customers in India, you can achieve the following benefits vis-à-vis other enterprise solutions/customized solutions:
The software being from the world's largest and most reputed organization, Microsoft, ensures complete reliability and insurance against future technology disturbance/obsolescence
Complete localization is built in, viz. Excise, Sales Tax, Service Tax, Tax Deducted at Source (TDS), VAT, etc.
Seamless integration of all functional areas with powerful, easy-to-use features in each of Financials, Sales, Purchase, Inventory, Human Resource, Payroll, CRM with the flexibility of picking and choosing the set of functionalities that you need today. Hence you invest only for the set of functionalities that your organization is going to use today
Built-in best practices
Future changes in government regulation for Govt. of India is productized and provided to the customer
State-of-the art application and database security
Fast to implement
Complete support from Functional & Technical Experts of Samadhan during and post-implementation stage
Does not need costly hardware resources
Ease of maintenance in post-implementation stage
Low learning curve for across user strata since the philosophy of Microsoft Dynamics is ease of use and navigation
Lower total cost of ownership
Samadhan has a collective experience of many ERP projects which includes the following Microsoft Dynamics NAV or Microsoft Dynamics 365 Business Central projects in a wide variety of industries:
Manufacturing

Auto ancillaries
Needle roller bearing manufacturing
Electrical control panel
Power and distribution transformer manufacturing
Manufacturing of forged, machined and heat treated ferrous components in auto ancillaries
Body Building on new chassis
Printing press
Auto components

Leather business

Leather goods
Footwear
Tanneries

Educational institutions
Real estate development
Management education
Sale, spares, consumables and servicing

Sales, spares and service of computer hardware
Sales service and spares of automobiles
Industrial and mining equipment

Human resources management

Government specific payroll
Manufacturing specific payroll
Education institution specific payroll
Provident trust management along with payroll
EVA gloves
Samadhan is a Certified Partner for Microsoft Dynamics with a rich experience of many implementations across industry verticals. The Gold Certification was awarded based on multiple evaluation points, like Volume of Business, Customer Reference-ability, Infrastructure, Resource Capabilities (most of the resources, both Technical and Functional are Certified Professionals) etc.
Ready to deploy leather export solution available
Successful Project Management skills
Relevant experience in consulting small and medium sector
Quick, successful and sure implementation
Affordable Total Cost of Ownership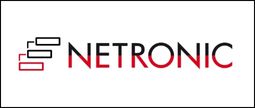 Call now
for free consultation
: 91-651-2331882
Mail now
free consultation
: info@samadhanindia.com
For ERP Solution
The range of services include software license sale, implementation services which includes training and support on the ERP solutions