Experience
Samadhan has vast experiences in implementing ERP/ Integrated Business Management solutions and has the dedicated resources to execute Microsoft Dynamics NAV, Microsoft Dynamics 365 Business Central and SAP implementation projects.
Focused only on ERP practice
Samadhan has only one business and that is helping organizations acquire and adapt Microsoft Dynamics and SAP, with no distraction whatsoever. With the entire organization resources focused on one business ensures that customers, our principals and our colleagues get full management attention.
We listen and resonate with our customers effortlessly and naturally
We are ourselves a SME business and hence we understand our customers in SME sector naturally. High accountability and passionate zeal to make things happen endears us to our customers.
Led from the front
Samadhan is led by professionally qualified promoters who lend their personal time and attention to day to day business. This drives a unique working culture of a cohesive and value oriented working focused on results.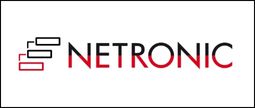 Call now
for free consultation
: 91-651-2331882
Mail now
free consultation
: info@samadhanindia.com
For ERP Solution
The range of services include software license sale, implementation services which includes training and support on the ERP solutions