Samadhan, Gold Microsoft Partner. A unit of RITC Pvt Ltd, is in information technology space since 1989. Samadhan is a turnkey ERP solution provider. It works primarily with Microsoft Dynamics suite of products to deliver specific solutions to its clients. The range of services include software license sale, implementation services which includes training and support on the ERP solutions. Samadhan works with its partners in Microsoft ecosystem and outside to complement it's offering to meet the requirements of its customers more comprehensively.
Read More
LEATHER
Success in the manufacturing industry requires producing the right products, in the right quantities, at the right time, with good quality.
FASHION APPARELS
pebblestone|fashion addresses the unique needs of the industry by giving a full control on the operations of a typical manufacturing, export or retail company from the time someone submits a quote and sample to get a satisfied and happy customer.
PRINTING
Large organizations maintain an in-house printing press to not only to meet the stationery requirements, but also to have direct control on sensitive and critical publishing. Production, material and expense budgeting .
CORRUGATION
The packaging industry, especially in the corrugated boxes is rising up from being a cottage industry to an organized, large scale, automated set-up to meet the needs of a variety of industries.
Express Pack Print "Dynamics is an extremely flexible platform which made it relatively easy to introduce modifications. Samadhan did a good a job in customizing Dynamics and providing us with a bespoke platform that also meets industry standards."
Arif Sulaiman
June 06, 2016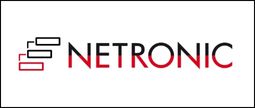 For ERP Solution
The range of services include software license sale, implementation services which includes training and support on the ERP solutions