Microsoft Dynamics NAV collects your business's functions into one integrated system. With close visual and functional ties to Microsoft Windows Vista and Microsoft Office, it's easy to learn, simple to use, and quick to implement. And as your business evolves, Microsoft Dynamics NAV provides a reliable platform for growth.
Simple, Smart, Innovative
Everything you need from a modern business management software solution, Microsoft Dynamics NAV is simple, smart and innovative – to fit the way you like to do business.
Using Microsoft Dynamics NAV will help you:
Raise productivity – for healthy margins and a strong bottom line
Easily produce visuals, tables and reports – for optimizing your business plan
Make your processes transparent and efficient – for customer satisfaction and easy-to-measure business performance
Grow your business – Microsoft Dynamics NAV quickly adapts to changes in your NAV quickly adapts to changes in your while the cost of ownership stays low
Financial Management
Microsoft Dynamics NAV tracks and analyzes your business information. With end-to-end integration, your company can efficiently manage:
Bookkeeping
Inventory
Analytical accounting
Fixed assets
Cash flow
Bank reconciliations and collections
Financial processes across multiple currencies, locations, or companies
Maunfacturing
Microsoft Dynamics NAV supplies you with an integrated suite of tools to plan, manage and execute a world-class manufacturing operation. Boost your company's operational efficiency and effectively manage:
Production orders
Supply planning
Capacity requirements planning
Business intelligence
Microsoft Dynamics NAV provides you with crucial real-time business analytical tools to help you:
Manage budgets
Create and consolidate reports
Look for trends and relationships
Share knowledge
We use Microsoft Dynamics ® Sure Step Methodology to implement ERP solutions
Designed to enable us to better serve our customers by helping reduce their Microsoft Dynamics NAV ERP total cost of ownership, the Sure Step Methodology is used by Samadhan for projects encompassing large, medium, and small end-to-end engagements. The methodology provides different project types to suit our ERP implementation engagement, as well as optional offerings to assist us during Diagnostic and Optimization. The content tools, templates and best practices of the methodology helps us increase the consistency, timeframes, quality and success of our ERP implementations.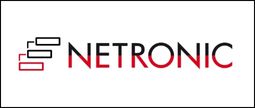 Call now
for free consultation
: 91-651-2331882
Mail now
free consultation
: info@samadhanindia.com
For ERP Solution
The range of services include software license sale, implementation services which includes training and support on the ERP solutions