Samadhan self-service portal reduces communication load and enhance customer satisfaction
---
Portal Integration for Microsoft Dynamics NAV
Engage more efficiently with your customer and partners by feeding your portals with the most precise, up-to-date information about your products, services and activities. One of the key advantages of Microsoft Dynamics NAV Portal Integration is its self-service functions, which instantly and securely draw information from your data-rich Dynamics NAV platform.
A cloud based portal which works as a collaboration tool built for Microsoft Dynamics NAV. This streamlines communication and coordination between your vendor and customer. It simplifies the tasks and improves the accuracy of business transactions with vendors, procurement team and build a more engaging business relationship.
Through this Self Service Portal Integration, you can enhance the capabilities of Microsoft Dynamics NAV by providing the vendor a way to actively participate. It provides your suppliers with the means and visibility of real-time information and eliminates repetitive and unnecessary tasks including constant Vendor inquiry calls, manual data entries and it lets vendors work with Requests for quotation (RFQs), purchase orders (POs), invoices, Price and lets them access parts of their vendor master data, receive real-time updates on the Order status, Payments, GRNs, Stocks, Invoices, and Statement of Accounts.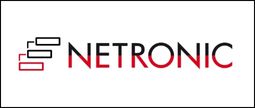 Call now
for free consultation
: 91-651-2331882
Mail now
free consultation
: info@samadhanindia.com
For ERP Solution
The range of services include software license sale, implementation services which includes training and support on the ERP solutions